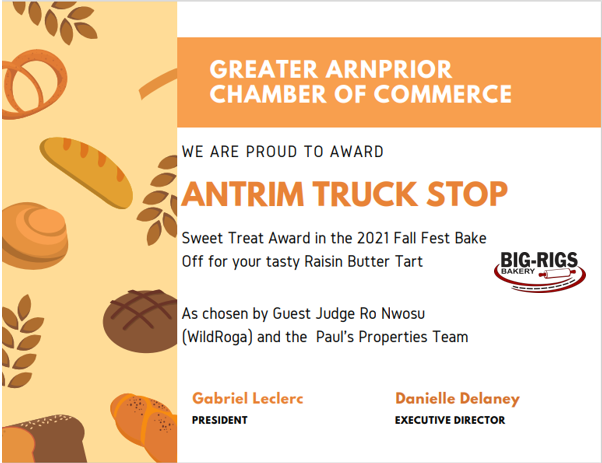 FALL FEST BAKE-OFF
AWARD WINING BUTTER TARTS!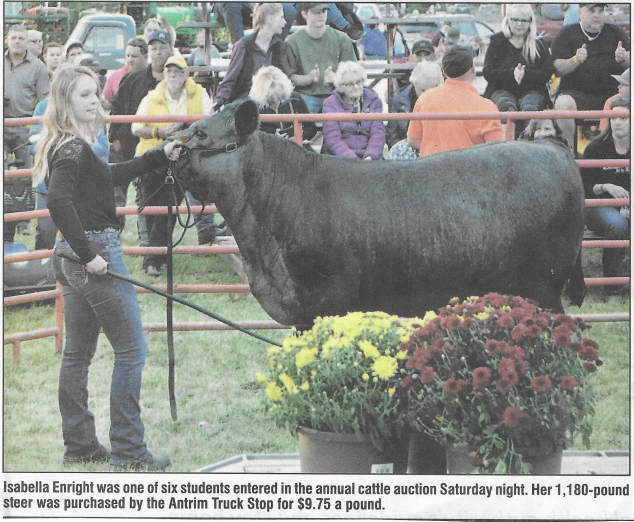 Renfrew Fair Annual Cattle Auction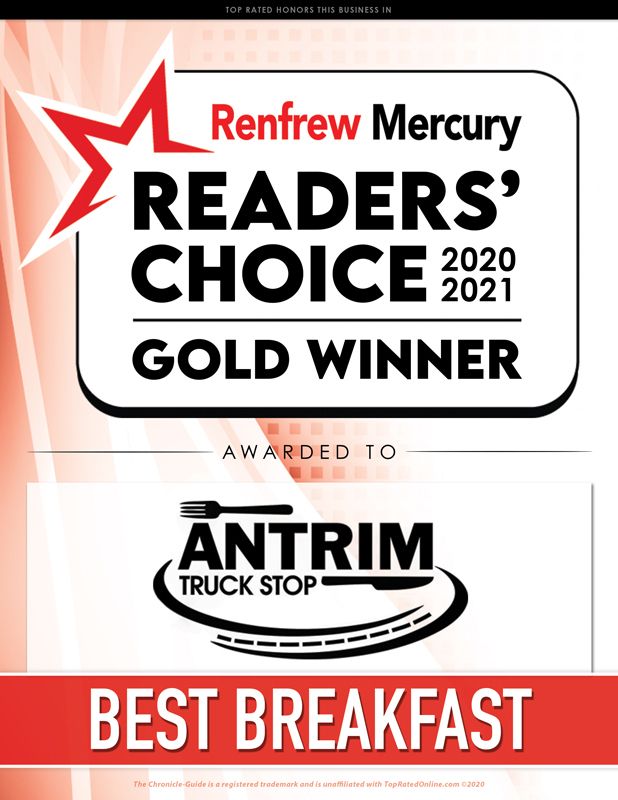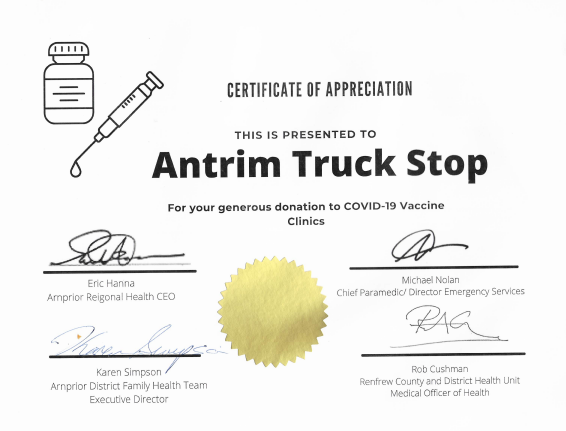 COVID Vaccine Clinic
CERFICATE OF APPRECIATION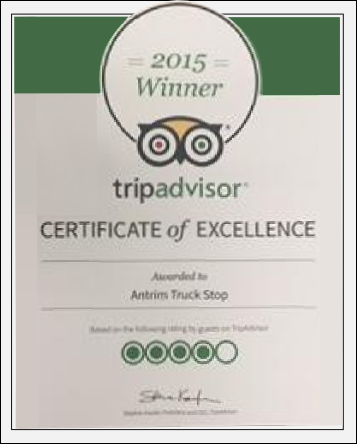 TripAdvisor: 2015 Certificate of Excellence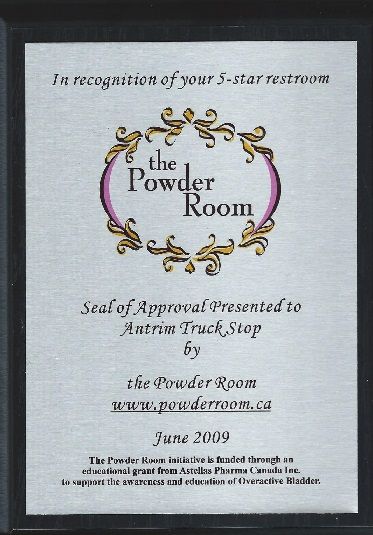 The Powder Room Award
Antrim Truck Stop has been recognized for having the cleanest washrooms in Ontario.
In a poll conducted by the Powder Room website hundreds of public restrooms were rated for cleanliness, accessibility, facilities, location and decor.
Facing competition from major 5 STAR hotels as well as over 500 other establishments, Antrim Truck Stop was awarded the 2009 "Powder Room Award" for the best washrooms in the province.
Since we've received this award we have strived to maintain this high standard and we believe we still have the cleanest washrooms in Ontario.
Blue Ribbon Award
Blue Ribbon Award for Big Rigs Bakery Coconut Cream Pie.