BIN RENTAL PRICING
PRICES MAY CHANGE WITHOUT NOTICE
ZONE 1: $300 WITHIN 20KM
ZONE 2: $345 21-40KM
ZONE 3: $400 41-70KM
KM FROM 580 WHITE LAKE RD
* INCLUDES 5 BUSINESS DAYS
+ $10 PER ADDITIONAL DAY
+ TIPPING CHARGE $120/MT
MINIMUM 1 MT CHARGE
1 MT = 2,204 LB = 1,000 KG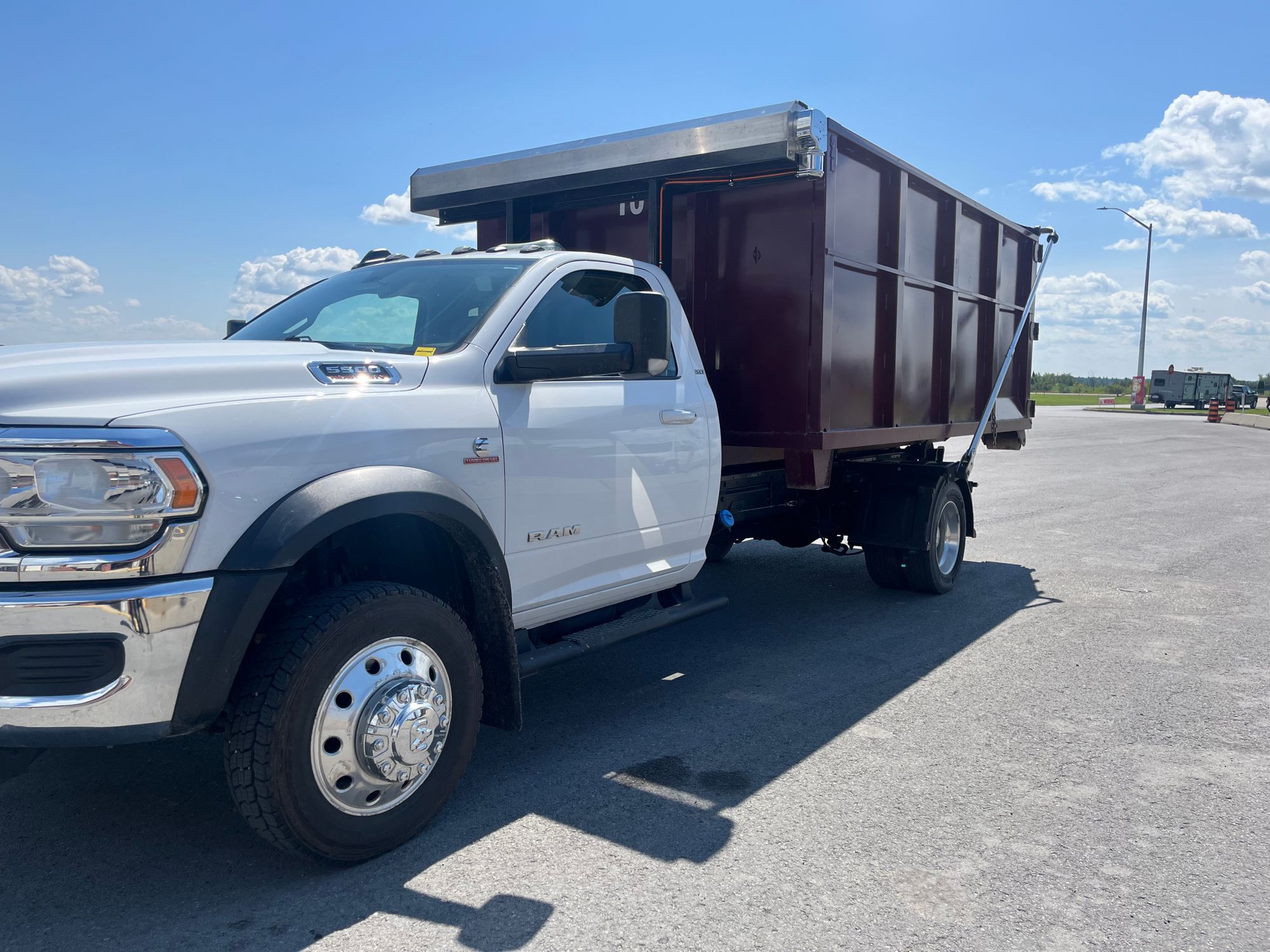 20 YARD WASTE BIN DELIVERED TO YOUR DRIVEWAY; HASSLE FREE!
Roll-off bins are ideal for any home improvement project, moving or decluttering. Our large 20 yard bin is sturdy, rectangular in shape and is fabricated of welded steel with an open top and double doors for easy, on location loading.
The dimensions of the 20 yard bin are 14' X 8' X 5'
Maximum weight capacity of 5,000 kgs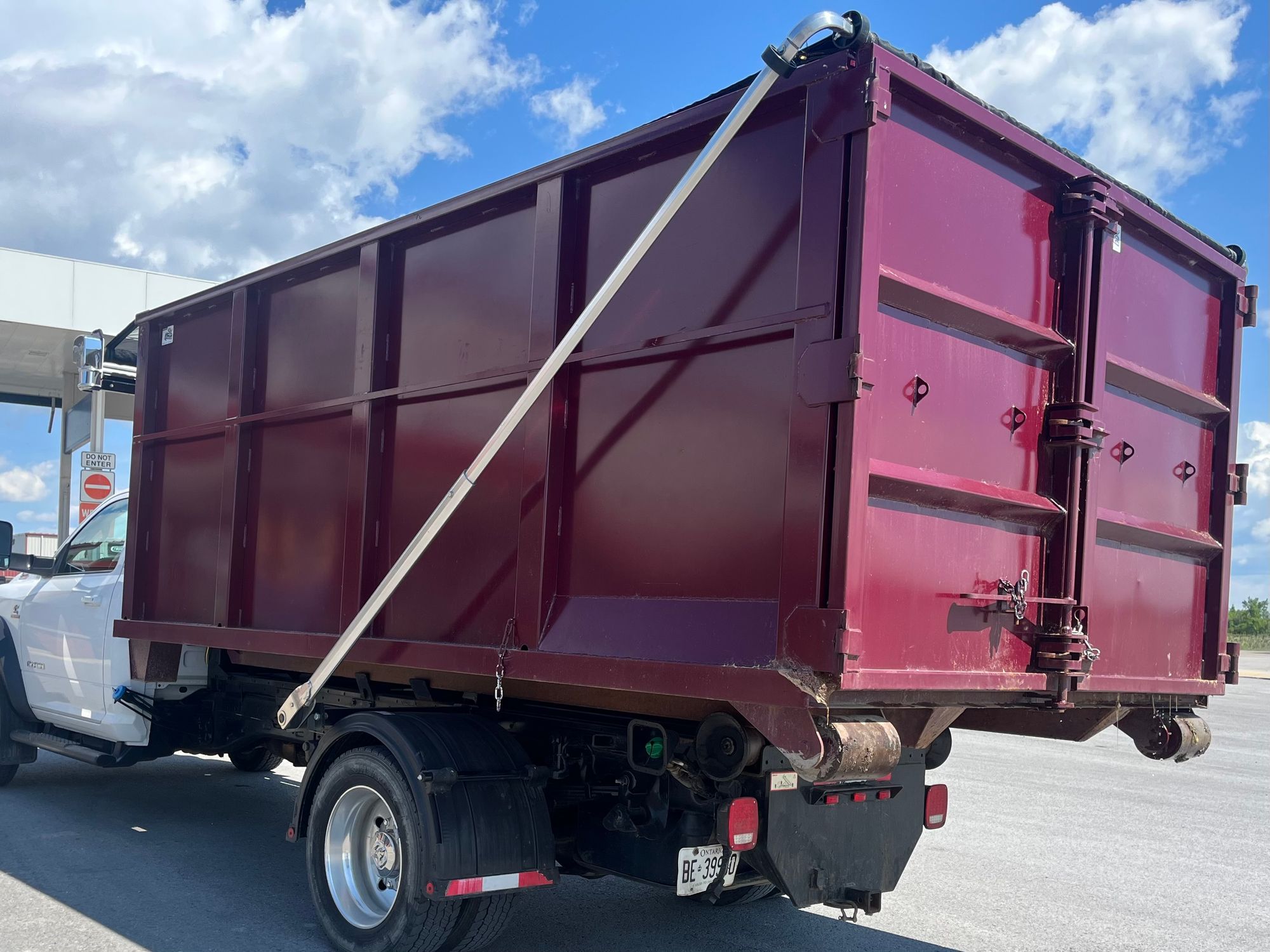 OUR DRIVER CAN DELIVER YOUR BIN MONDAY THROUGH FRIDAY AT YOUR CONVENIENCE!
Not home? - No problem! Simply let us know exactly where you would like the bin placed. We will make sure it is placed in the proper location.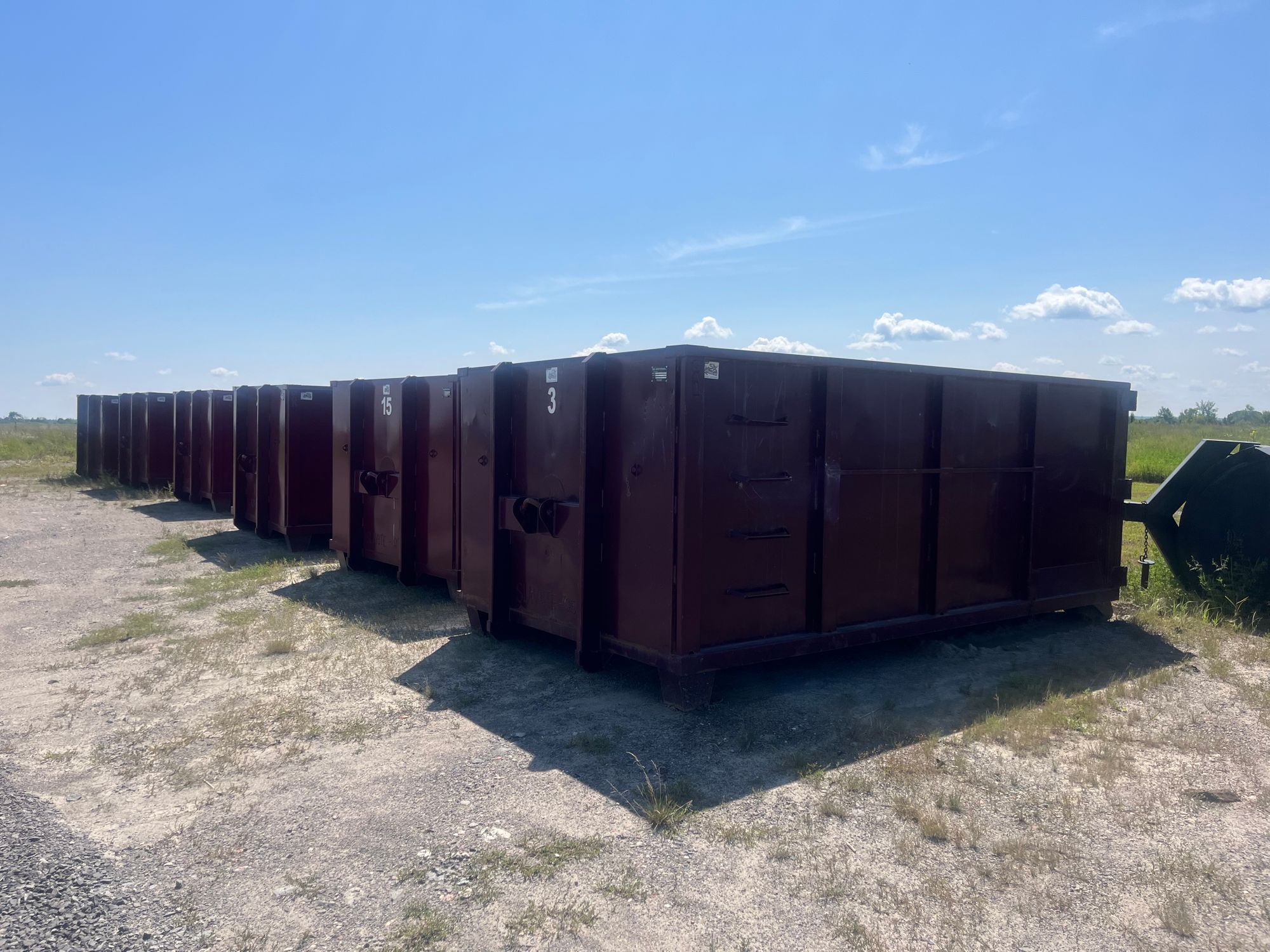 ITEMS NOT ALLOWED IN THE BIN:
Mattresses, box springs, refrigeration, car batteries, concrete, asphalt, dirt, sod, gravel, propane tanks and cylinders, ammunition, paint, paint cans, paint thinner, stains, varnish, household cleaning products, batteries, fluorescent light bulbs, tires, motor oil, gasoline and antifreeze aerosol cans, pesticides, fertilizers, pharmaceuticals, biomedical waste, and any chemicals or any other hazardous waste.
If any above items are found in the bin additional sorting fees and fines will be charged.